ANA COSTA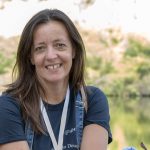 Since I was a little girl I played "at schools" and that's why I chose to be an elementary teacher. Later I completed my studies with a Bachelor's Degree, a Postgraduate and a Master's degree in the area of ​​Educational Sciences, at the Universidade do Porto. I am passionate about children and what really excites me, besides teaching, is helping them to discover the world around us and contributing to a healthy cognitive and emotional growth.
ANA LARA LIBERAL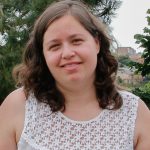 Born in Chaves, from an early age I realized that I was fascinated to learn and that my range of interests was enormous. After my stint in the area of ​​economics and studying music (in which I graduated) I realized that it was as elementary teacher that I felt fulfilled. Today, as a teacher and mother (with the objective of a fruitful and creative learning) I continue to challenge myself daily, mainly to be able to awaken new interests and experiences in the children with whom I have the privilege of living. I'm here to broaden horizons for myself and them …
CARLA SIMÕES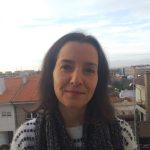 I am from Viseu, but for professional reasons, I moved to Vila Nova de Gaia. I completed my degree in Portuguese-French, at ESE in Viseu. The internship made me know the reality of the elementary school, which I have since cherished. Currently, I work at the D. Pedro I School, in Canidelo. I'm a full time mom, I love to read, walk and watch the sky.
DALILA SOUSA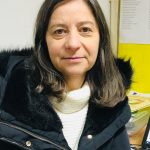 I am a middle school teacher, Portuguese-French variant. Over the years, I taught Portuguese and French, but meanwhile, I chose the elementary school. Since 2005 I am teaching at the Dr. Carlos Pinto Ferreira school, Junqueira, Vila do Conde. I did a master's degree in Child Studies – Health and Environment Promotion, at Universidade do Minho (Braga).
FÁTIMA LEMOS
I am from Gondomar, where after short trips, I have been practicing my pedagogical adventure for twenty years in a group that welcomes me and attracts me every day and day-to-day. I completed my teacher trainning in 1978 (some time ago !!!!), and after this achievement, I try to build my career and especially my profession daily, so I attended (and still attend) specialization courses and others in order to grow (despite only measuring 1.61 m) in this (mine) world of education. As I often say, "I am one of those people who entered school at age six and still haven't left". I am a person, and also a teacher, with a great desire to know and to know…
LÍGIA SANTOS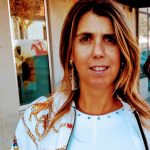 I am an elementary school teacher specialized in Special Education, in the cognitive-motor domain. I was born in Póvoa de Varzim, but my profession has made me teach classes from north to south of the country, including Madeira e São Miguel islands. In ​​Special Education I have already worked in various contexts and in the Autism and Multideficiency units. I am currently working in Vila do Conde: Dr Carlos Pinto Ferreira School.
MARIA JOÃO ALMEIDA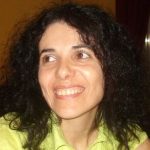 I am from Anadia – Aveiro, where I studied until I was 18 years old. I completed my Bachelor's Degree in Elementary Education in 1994, at the Universidade de Aveiro in 2014, my Degree in "Complement of Scientific and Pedagogical Training for teachers of the elementary and middel Education, Specialization in Portuguese Language", in 2003, at the Universidade Aberta and the Master's degree in "Child Studies", specialization in "Curricular Integration and Educational Innovation", at the Universidade do Minho (Braga). I worked for three years in Santa Maria island, between 1994-1997. I returned in 1997, linked to the district of Porto, to start this adventure of "captivating" the students of Fânzeres – Gondomar, to "know how to be" and "know how to do", where I continue today.
MARIA JULIETA FERREIRA
I am from Póvoa de Varzim, where I studied until I was 18 years old. I completed my Degree in "Basic Education" and the Master in "Curricular Integration and Educational Innovation", at the Universidade do Minho (Braga). In 2000 I had the extraordinary experience of being able to work in S. Miguel island . Returning home, in 2004, I have worked in the municipality of Vila do Conde (14 of these 15 years at the Dr. Carlos Pinto Ferreira School, where I still work). Throughout my career, I have held positions of pedagogical coordination, as well as school coordination, and school sub-director.
PAULO RIBEIRO

In 1919, my great-grandfather and a friend sponsored the construction of the Elementary School in my village. Since that date, several family members have dedicated themselves to the "art of teaching": I followed their footsteps. I have been elementary teacher for 19 years and, fortunately, I feel a strong desire to continue this journey, despite recognizing that the complexity of the "teaching" process is in brutal levels of "accessories", deviating us, many times, from what really have meaning and matter. The little artists I have daily in the classroom rejuvenate me and increase my serenity in relation to life. I see them growing, walking through curiosity, accumulating knowledge. And this is where my interest in science comes in, the discovery processes that will translate into knowledge. I spent 10 years supervising the 4th grade math tests / final math tests.