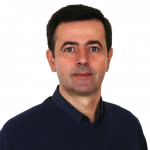 Born in Mozambique (Manica), I came to study from 1st to 12th grade, in Chaves (Portugal). I started out as a fan of Descriptive Geometry, which almost led me to a career as an architect. However, the love for Mathematics and Physics – stimulated by my addiction to seeing and reading science fiction – turned out to be stronger. So I chose a degree in Physics / Applied Mathematics in Porto, which opened the door for me to do a Master's and a PhD in Astrophysics at Queen Mary University of London. I teach and do research at the Universidade do Porto, enjoying the theoretical study of how stars work and how we can use observations to better understand them.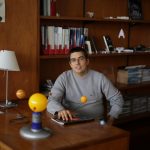 I studied Physics and Applied Mathematics at the Universidade do Porto. At the same University I did my Master's and PhD in Astronomy. When I was little I liked consoles and science fiction stories. Today I am an astrophysicist at the Instituto de Astrofísica e Ciências do Espaço and work on discovering and characterizing new planets outside our solar system. In my spare time, I still enjoy playing on the computer.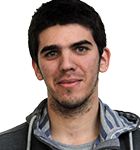 I was born in Santarém, but soon I moved to Lisbon, where I completed the Degree in Physics at the University of Lisbon. The aim of studying astronomy took me to Porto. After a Master's and a PhD in Astronomy, I am now a researcher at the IA. I work on finding exoplanets and studying their stars. Detecting these distant objects is not always easy, and it is often the contamination caused by the stars themselves that make it difficult for us to work. To overcome these difficulties, I specialized in correcting the signals caused by stellar activity. This is done with data obtained by some of the largest telescopes in the world, at the European Southern Observatory (ESO), and equipped with high-end spectrographs, such as ESPRESSO. Who knows, these may not be the instruments that will help us discover a second Earth.
SOLÈNE ULMER-MOLL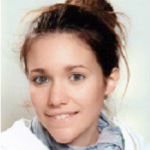 I completed my PhD in astronomy at the Universidade do Porto. I was studying engineering in France but my life changed when I went to do an internship at an observatory in South Africa. I discovered the pure, star-studded sky in the southern hemisphere and the power of telescopes to discover new planets. Today I study the impact of the Earth's atmosphere on the observations of exoplanets. I also like languages ​​a lot: I speak English and Portuguese (and to French).
ANDRESSA FERREIRA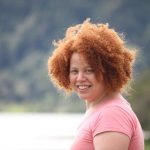 I am Brazilian from São Paulo, and as a child I looked for UFOs in the night sky. It was surprising that our planet could be visited by extraterrestrial beings. Unfortunately, the search, until today, did not work (and it was not for lack of searching). Enchanted by ​​Astronomy and thinking about being an astronomer, I first took a degree in Physics, then a Masters in Astronomy and now in Portugal I am doing a PhD in Astronomy. I learned that extraterrestrial research methods go far beyond just looking at the sky. They range from studying stars and their planets, among many other surprising things. We hope one day we discover a habitable planet and perhaps intelligent beings like us.